January 14, 2020 by joshua stein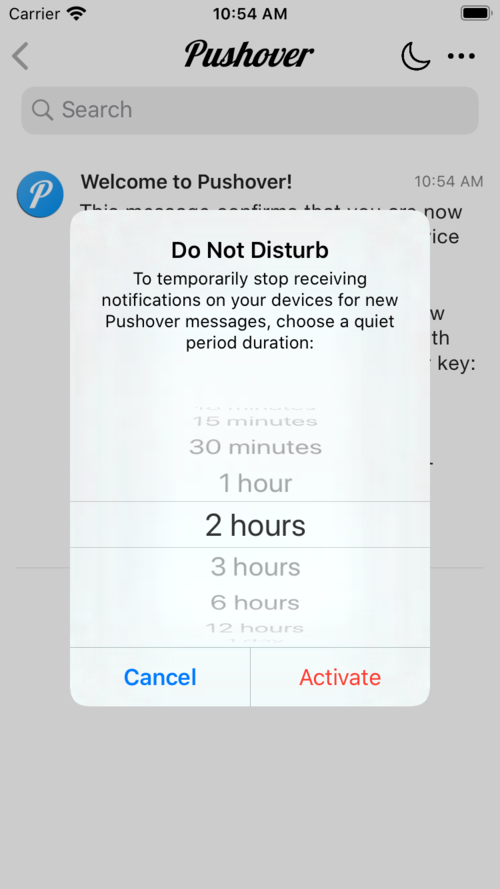 Today we're releasing new versions of our Android, iPhone/iPad, and Desktop apps with a quick Do Not Disturb button. When pressed, you can quickly choose a time period in minutes, hours, or days, and all notifications for your devices will be silenced during that period. Once the time period is up, your notifications will resume automatically.
We've heard from many users that use Pushover to receive alerts from network monitors that when things break, they often break loudly with many alerts coming in a short amount of time. This new Do Not Disturb functionality can quickly silence new notifications while you work on resolving the problem. Once the Pushover app is opened, it will display all messages received during your Do Not Disturb period as usual.
For Android users, we've also added this button to our home-screen widget. The default time period used on the widget is the last time period selected inside the app.
For those needing Do Not Disturb on a regular schedule (such as overnight or on weekends), our Quiet Hours functionality continues to be available to set custom schedules.