March 13, 2019 by joshua stein
Pushover 3.4 has been released today for Android, iPhone/iPad, and Desktop, and brings full support for animated GIFs and monospace text support.
Many Pushover users rely on our e-mail gateway to receive Pushover notifications from e-mails sent out by devices that don't directly support Pushover, such as security cameras. After adding image support, we received a number of requests from users to support animated GIFs that are sent out from these security cameras, showing a few seconds of activity instead of just a static snapshot.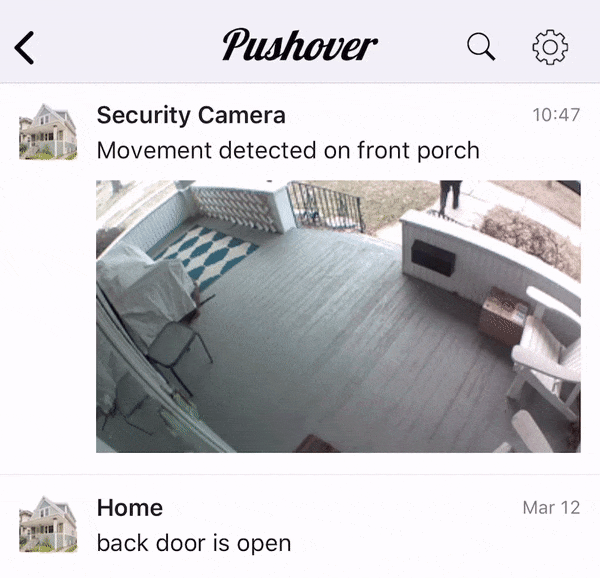 Animated GIFs can be sent directly to our API as well, as detailed in our API documentation.
In addition to animated GIFs, version 3.4 brings support for monospace text in messages (but not notifications at this time, due to limitations on mobile platforms). This text is shown in a monospace font that preserves spaces and tabs, which can be useful for sending a formatted message with columns. These messages can be sent to our API with the monospace parameter set to 1.
Pushover 3.4 is available now for Android, iPhone/iPad, and Desktops/Browsers.